PPEE – Personal Protective Equipment for Everyone
Donations are now bring accepted – Use The PayPal Donate Button Below *
Help support our initiative to bring an Affordable, Light Weight, Stylish, Full Face Mask Protection to everyone. Help get American Back to Work and School Safely.
HELP SUPPORT THIS MINORITY OWNED – US AIR FORCE VETERAN – SMALL BUSINESS STARTUP 
BECAUSE "ALL LIVES MATTER"
Other Successful Crowdfunding Campaign Pages
Our Crowdfunding Campaign Page – First DRAFT_Ver 3.5
THE PROBLEM
OUR SOLUTION

OUR SOLUTION IS A FULL FACE MASK DESIGN SO YOU AVOID
TOUCHING YOUR FACE AND PROVIDES BETTER PROTECTION
FOR YOUR MOUTH, NOSE, AND YOUR EYES
AS RECOMMENDED BY MEDICAL PROFESSIONALS
1. Coronavirus, and Flu Protection
2. Wildfire Smoke, Protection
3. Pollution and Poor Air Quality, Protection
4. Allergens, Pollen, Mold Spores, Protection
5. Dust and Dirty Air Environments, Protection
Rechargeable Battery
Fast Charger System
What's My Size
Our Story
After carefully researching the Face Mask Industry, trends in designs and features, technology, and recommendations from medical professionals. We are taking the best designs and the best technology available today and incorporating them into the design of our products.
What is SARS?
Severe acute respiratory syndrome (SARS) is a viral respiratory illness caused by a coronavirus, called SARS-associated coronavirus (SARS-CoV). SARS was first reported in Asia in February 2003. Over the next few months, the illness spread to more than two dozen countries in North America, South America, Europe, and Asia before the SARS global outbreak of 2003 was contained.
Most top ranking medical organizations and professionals are recommending you wear a face mask and also now, a face shield to protect you from large water droplets and water vapor in the air. Yes, they finally admitted that the Coronavirus is air born. Being in a room with many people and with poor air circulation greatly increases your chances of contracting the Coronavirus and the Flu.
Study after study has shown that water vapor can travel more than 6 feet, even up to 12 feet under certain conditions, like when you sneeze, cough, and even during normal talking, which poses a real problem for people in indoors settings, like at bars, restaurants, indoor sport arena settings, even outdoors with a large gathering of people can spread the virus through the water vapor in the air.
Some states are now banning exhaust valves on face masks that don't provide protection for others around you , which are a big selling point for many face mask companies providing this feature in their product offerings.
Our solution is a Full Face Mask Design, that's easy to put on and take off. Like putting on a Baseball Hat. Our design, filters out the incoming air up to 95 and even 99 percent and it filters the outgoing air to help protect others around you to, It's a positive pressure face mask design, meaning that the air is always being pushed out of the face mask at all times. So that a tight fit is not needed, regular face masks can causes skin irritation after wearing other face masks for extended periods of time. In most hospital settings, you see on the news, you notice some doctors wearing a full face mask air filtration system. These are powered fresh air filtration systems that cover the whole head of the wearer to provide the best possible protection against contracting the Coronavirus or other air born biological hazards.
Short of wearing a full space suit, we feel that our design checks all the best features in a full face mask design. First and foremost it's stylish and yet fully functional. Portable Batteries power our units with an external battery supply for extended periods, like wearing it during an 8 hour shift at work , long train rides, or on long airplane flights.
Our Full Face Mask Design is also intended for use during :
1. Covid-19 Pandemic and the next-generation of the SARS Virus.
2. Protection from Wildfire Smoke.
3. Pullen and Allergies Protection
4. Dusty Environment Protection
5. Protection from Air Pollution, and City Smog from car exhausts
6. While traveling on Public Transportation or when social distancing is not possible.
The disposable face masks are becoming a real environmental problem, as big as plastic is to the environment now. Discarded face masks are showing up all over the place, on sideways, our streets, trash bins, and landfills.
A reusable face masks are a better solution. Our design is reusable and easy to clean, just remove the portable fan and electronics unit and exhaust filters and place the unit in the top rack of your dishwasher when you run it every night.
Our filters are easy to remove and replace. There is an incoming air filter that filters out 95 to 99 percent of the incoming air particles and a exhaust filter, to filter the exhaust air on your design, which solves the exhaust port Controversy that medical professionals have with the exhaust ports not filtering the exhaust air.
With all the misinformation, conspiracy theories, denial that this is all a Hoax is not helping to get the Coronavirus under control. This denial and misinformation is killing the world economy around the globe and stifling the recovery that the Coronavirus has caused by people who refuse to wear a face mask.
Even with promising vaccines on the horizon, the distribution of these vaccines is a major problem. Getting the vaccine to a large segment of population is a major problem. Experts say that we need to vaccinate at least 75 percent of the US population in order eliminate this threat and get it under control.
Many studies have shown that 48 to 59 percent of the population would take a vaccine if proven safe to do so. That's far short of the 75 percent that's needed to bring the Coronavirus under control. We still don't know if the vaccine is fully effective and if it's protection is effective once a large percentage of the population is vaxinated. Then there is the next strain of the SARS Virus, which has originated in Spain recently and is sweeping across Europe right now.
About half of U.S. adults (51%) now say they would definitely or probably get a vaccine to prevent COVID-19 if it were available today; nearly as many (49%) say they definitely or probably would not get vaccinated at this time. Intent to get a COVID-19 vaccine has fallen from 72% in May, a 21 percentage point drop. I'll be a few years before a large enough segment of the population is vaccinated.
Scientific studies found that the vaccine has to have an efficacy of at least 70% to prevent an epidemic and of at least 80% to largely extinguish an epidemic without any other measures (e.g., social distancing).
So wearing a face masks will be with us for years to come until we reach a large percentage of the population with a vaccine that's effect enough to slow down the spread of coronavirus and eliminate it altogether.
Our solution to the face mask problem not only covers the Coronavirus right now but other problems like, people who are at high risk of contracting many types of viruses, people with problems breathing dirty air in large cities, people who live near wildlifes and breathe in the smoke.
Industry workers who work in hazardous conditions, workers who interact with the public on a daily basis, and many other types of working conditions.

OUR TEAM
– – – Roy Rhodes Sr. Co-Founder & COO – TEMP
======================================
PR and Marketing Consultant for LottoGraphs Company
Studied Broadcast journalism at Lincoln University of Missouri
Studied Broadcast journalism at Butler University
=====================================
Kenny Hopkins – Electrical Engineer – TEMP
Service Specialist at 
Convergint Technologies
 Technician at IBEW Local 103
 Former Technician at University of Rochester
 Former installer,service technician at Carolina Video Security Inc.
=====================================
– – – Larry Hall – Computer Systems Engineer – TEMP
CLOSE – COMPETITORS
FEATURES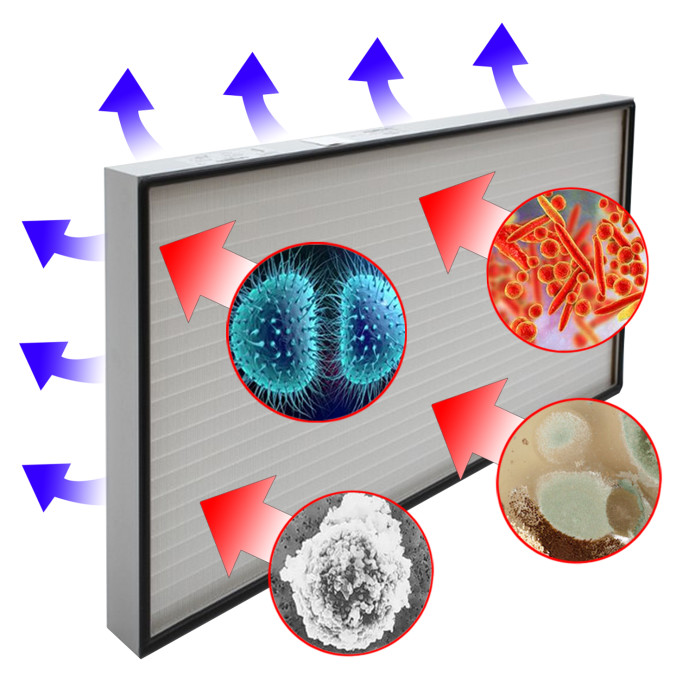 PERKS